Who We Are
Greener Grass Irrigation is your premier residential and commercial irrigation and landscaping service provider in Middle Tennessee.
The owner John Tucker has been in the irrigation and landscaping business for over twenty five years and has a true passion for beautifully designed and maintained landscapes. He and his team will go the extra step to turn your landscaping project into a dream come true.

Since starting our business, Greener Grass irrigation has expanded from a small irrigation business focusing on residential installation and maintenance to a leading provider of commercial and residential irrigation and landscaping services in Middle Tennessee. Turning plain lawns and yards into lush and attractive living spaces is our specialty.

We are committed to the highest level of service to all of our clients from irrigation to landscape design, installation and maintenance projects, we will work with you every step of the way until you are fully satisfied. We also intend to make a difference in our local communities by using our knowledge and resources to turn it into a more beautiful place to live. Reaching out and providing a free lawn and landscaping reminder service is just one of our services to show that we care.

Part of our company's mission is to establish long-lasting relationships with each one of our clients. We do this by being dependable, reliable, and effectively turning your lawn and landscape into a beautiful environment around your home or business.

Science has long documented the positive impact that plants have on the air we breathe, on temperature, and on water runoff. There are a multitude of environmental, economic, and lifestyle benefits provided by well-maintained landscapes. Connecting with plants and trees provides measureable health and emotional benefits. So what are you waiting for, contact Greener Grass Irrigation today for a free consultation.
Service Area
We service the greater Nashville area including Hendersonville, Gallatin, White House and surrounding areas.
Commercial Lawn & Landscaping Services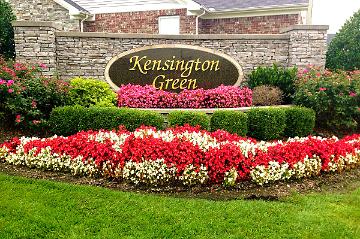 At Greener Grass Irrigation, our landscape management programs include comprehensive lawn and landscaping services throughout the year to ensure curb appeal and increase the value of your investment.
Let us maintain your landscaping and we will tailor a program to meet your unique property management and development needs. Our programs are overseen by professional project managers who ensure the highest level of service and complete customer satisfaction. Our program includes irrigation installation and service, sod and seeding, lawn treatments, seasonal flower installations, shrub care, mulching, pruning, leaf removal and more.
We Make Your Lawn Greener
Why Greener Grass Irrigation?
Below is a list of what we believe to be the main benefits to our customers.
We make your grass greener and your landscapes more beautiful! We strive to exceed your expectations at every opportunity and understand that your success and our success complement one another.
Every job is completed in a timely manner with customer satisfaction as our main goal.
We work in a cost effective manner while committing to the best possible results to archive maximum return on investment.
Our irrigation systems run in the most effective way, completely customized to your needs.
We stand 100% behind our staff and our products, and offer a 2 year warranty on irrigation parts and 1 year on installation services which is more than our competitors offer.
We display a superior standard of care during all of our projects to the end when it's time for cleanup.